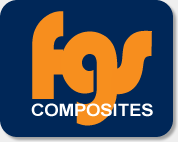 Where ideas become reality!
FGS Composites, a modern and innovative company is a leading expert for the development and production of high quality, cost-effective fibreglass engineered customised solutions with superior service and on-time delivery.
We offer engineering, analysis, design assistance, process development, tooling fabrication, composite plastics and metal fabrication, assembly and project management. Our fibreglass composite solutions make a wide range of applications stronger, lighter and more durable compared to traditional materials.
We Form Synergistic Relationships To Provide The Best Solution To Your Project.
At our modern facility, we are able to develop and manufacture various technologies of high-quality fibreglass synthetic material components for global markets such as mining, rail and the marine industry.
Personal and competent advice is our first priority at FGS Composites. The ability to respond consistently to individual customer demands makes FGS Composites the first choice for the appropriate cost effective solution.
FGS Composites is committed to providing innovative solutions to its clients in Australasia.
The FGS team of experts are highly skilled, motivated and focused, collating years of experience to deliver the most appropriate solution to our customer.
Call FGS Composites today to see how we can help you!
(07) 4121 0788